With the Easter Bunny hopping along the egg trail, let's welcome him with bunny selfies! This photo prop is put together in two shakes of a lamb's tail and will be the delight of your family get-together this spring.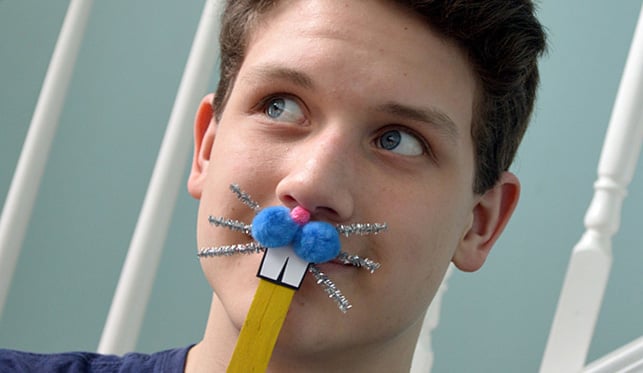 Made by: Dawn Mercedes Barrett
Time: 10 minutes
Level: Quick and Easy
Size: 6" x 3"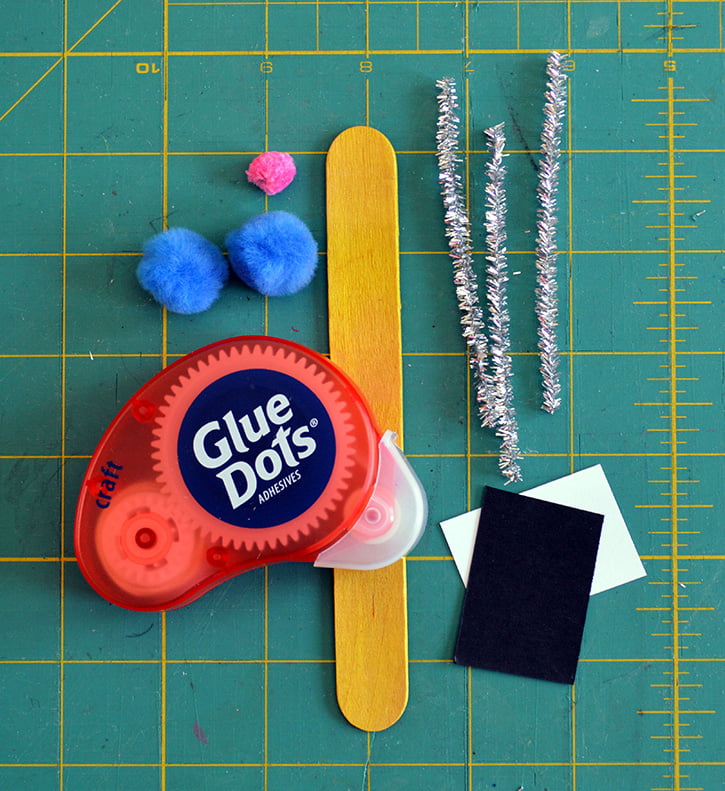 Supplies:
Wide craft stick, colored (or paint it your desired color using acrylic paint)
2 medium pompoms
1 small pompom
1 pipe cleaner, cut into thirds
White and black card stock
Craft scissors
Cut a simple set of rabbit "buck teeth" out of white card stock. Using Mini Dots, Layer the teeth onto some black cardstock to add definition.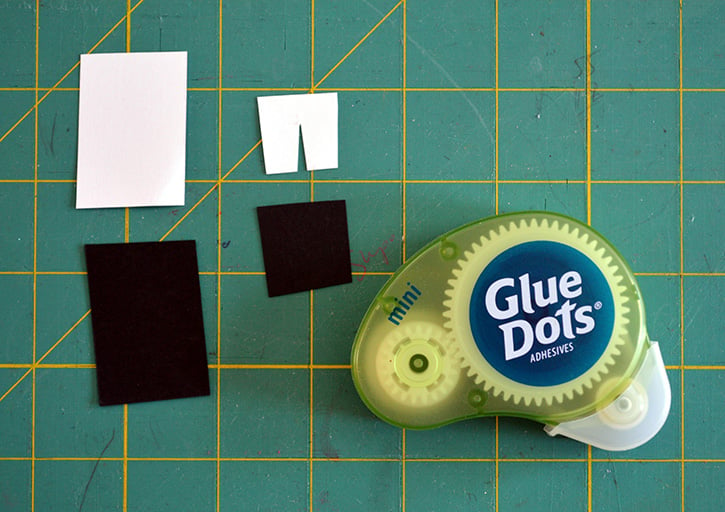 On the back side of the craft stick, lay 2 Pop-Up Dots. Lay your three 4" sections of pipe cleaner across the dot, making sure to center them so your "whiskers" are even. Press the pipe cleaner firmly into the dot. Then, bend the wire to form whiskers.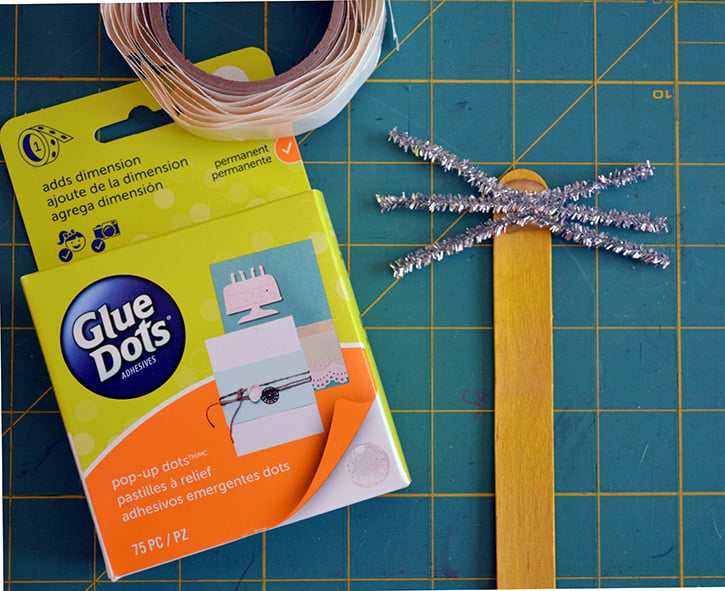 Use Craft Dots to apply the card stock teeth to the appropriate spot on the front side of your craft stick. Add two medium pompoms to form a snout. Lastly, add a small pompom so it is adhered to the very top of the craft stick (I placed mine dead center between the two larger ones).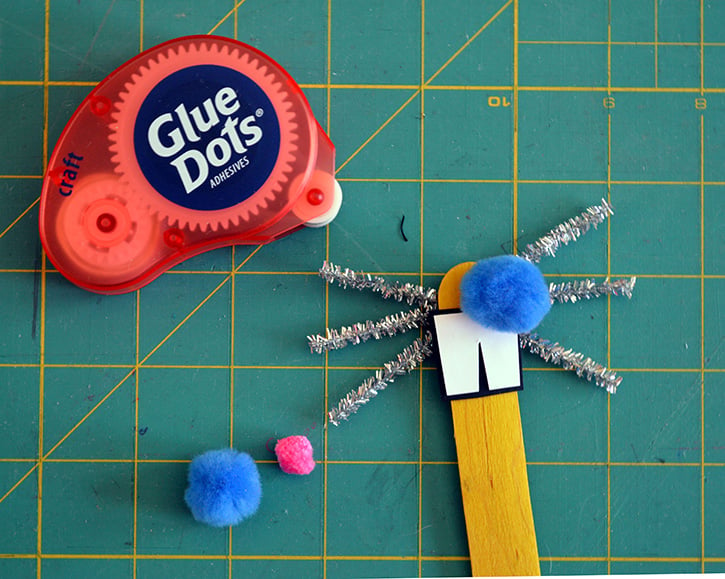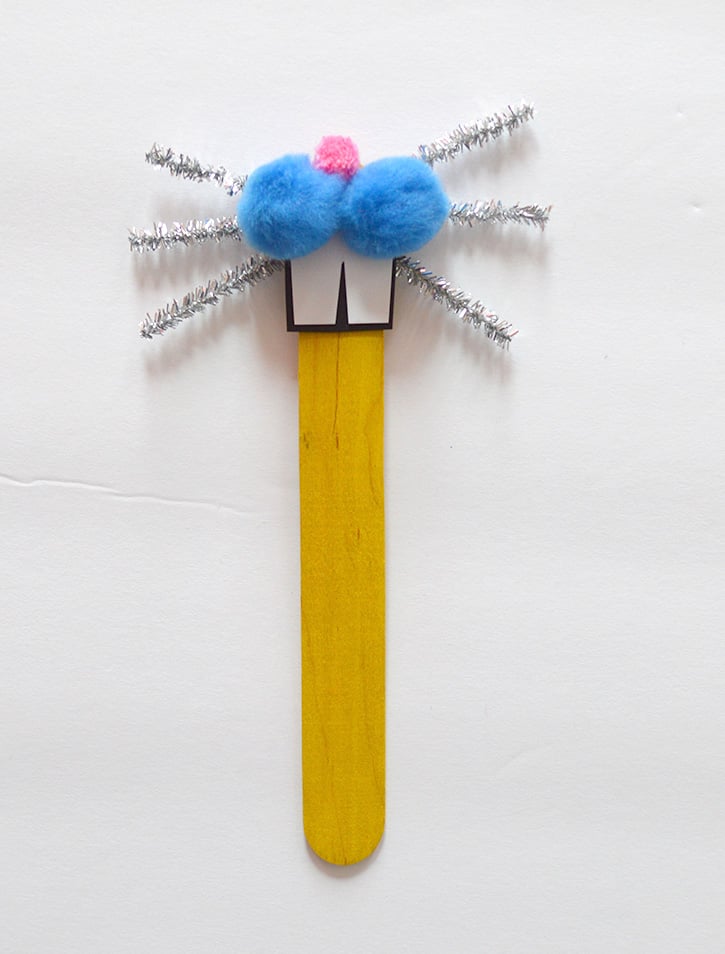 Smile…say "cheese"…and get those rabbit whiskers twitching and itching for this spring's Easter egg hunt!
~ Dawn

Dawn Mercedes Barrett is a designer who enjoys juggling a number of activities. Whether it is creating a card or object for home decor, whipping up a batch of fresh cookies for kids that drift through the house, or learning to enjoy the rigors of strengthening her body through running, she is your go-to crafter for help, ideas, and encouragement. Who says you (or your style) have to grow old and moldy? Dawn's up beat style and silly comments will keep you smiling and chuckling.