Glue Dots International is excited to launch Glue Squares®, a new multi-media adhesive for mixed media projects. Glue Squares are now available in super-strength and temporary formulas.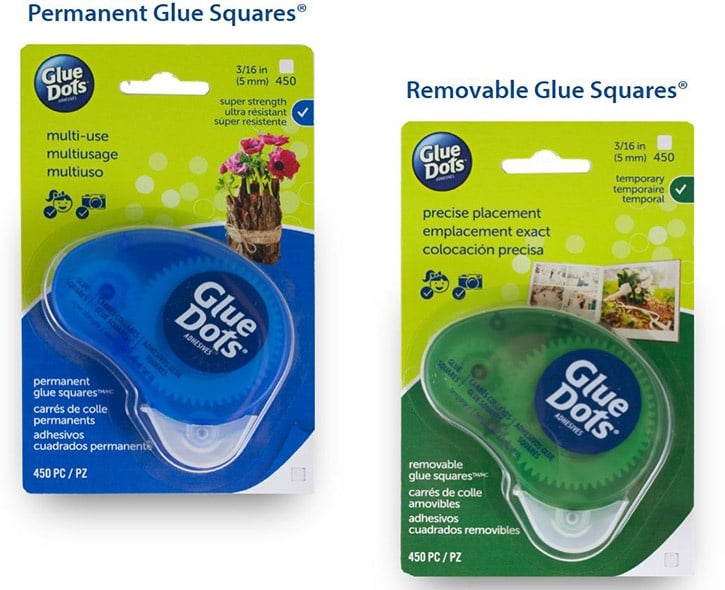 Glue Squares is a revolutionary adhesive pattern that provides maximum bond strength for mixed-media materials. The unique Glue Square pattern is strong and thick giving you confidence when working with materials such as metal, wood, glass, plastic, and more.
"After developing Permanent Glue Squares, we decided to make a version with our most popular repositionable adhesive formula," said Kelly Tebon, Global Retail Channel Business Manager. "Our new Removable Glue Squares provide an exceptional temporary hold that releases easily from the dispenser and removes cleanly from materials."
Now available in a temporary formula, Removable Glue Squares provides a strong bond, yet removes cleanly without residue or risk of damage or staining. Permanent Glue Squares is a super-strong adhesive that strengthens over time creating a reliable permanent bond. Glue Squares is a favorite of the Glue Dots Creative Maker team for home décor decorations, general crafts and multi-media projects - a great alternative to hot glue guns for those MIY projects.
Glue Squares is one of the most unique adhesive patterns under the Glue Dots brand. Available in the familiar easy-to-use, hand held dispenser, Glue Squares provides consistent adhesive coverage and precise placement creating a reliable bond between materials.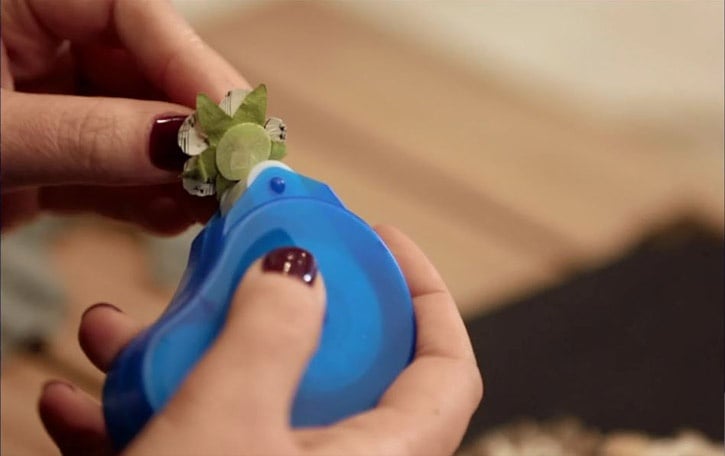 As with other Glue Dots® products, Glue Squares are non-toxic, photo safe, easy-to-use, mess-free, and will not dry out.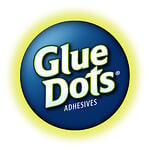 The Team at Glue Dots consists of three highly creative individuals who find new ways and uses for Glue Dots products for every day life. We hope you like what we create. :-)