With a few craft staples from Walmart, spring crafts are easy! Kids enjoy flying kites in the spring, but sometimes the weather doesn't always cooperate. They can make this fun kite themed craft instead!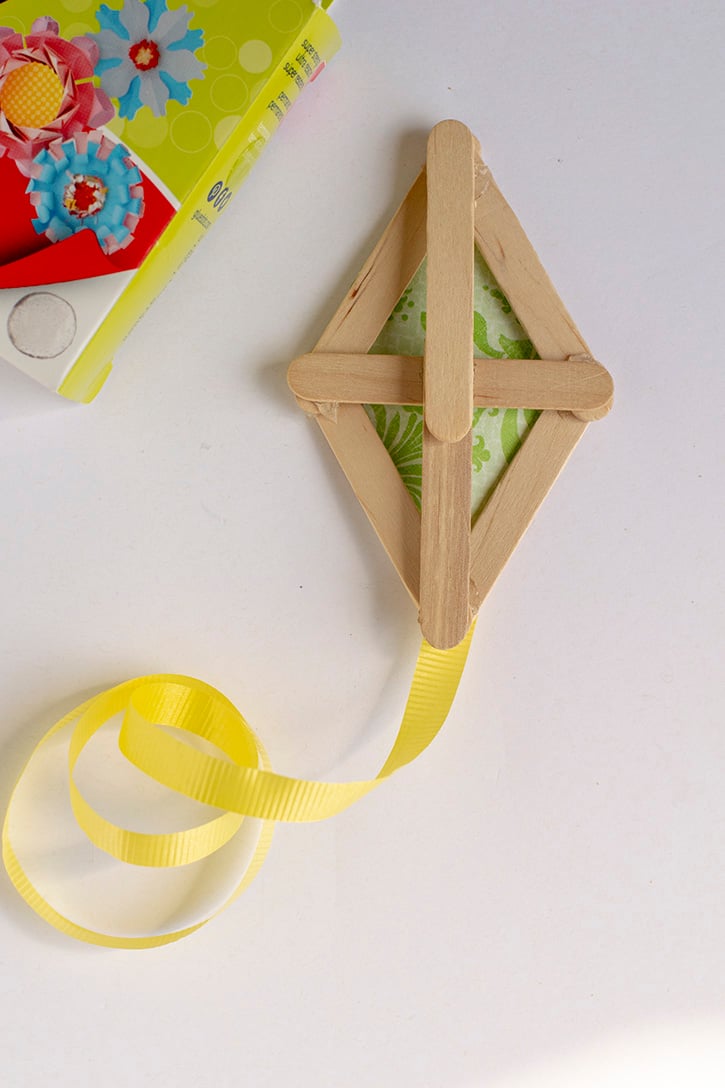 Made by: Melanie East
Time: 10 minutes
Level: Quick and Easy
Size: Approximately 4" in height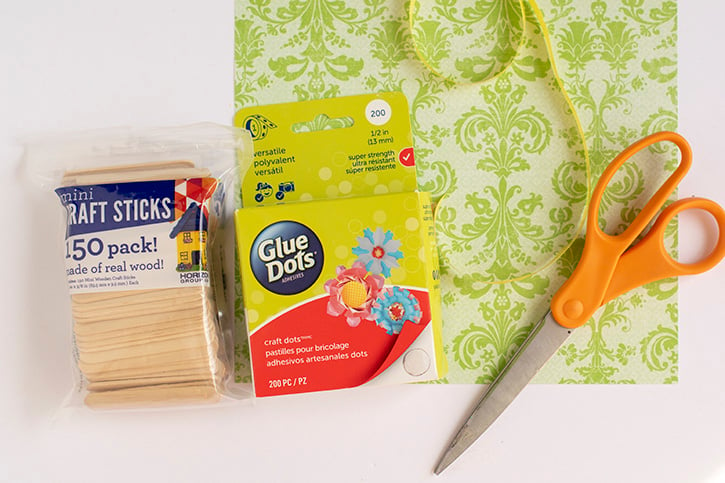 Supply List:
Mini Craft Sticks
(1) piece of card stock
(1) strand of ribbon
Scissors
Directions:
With a Craft Dot, attach two mini craft sticks together in a "V."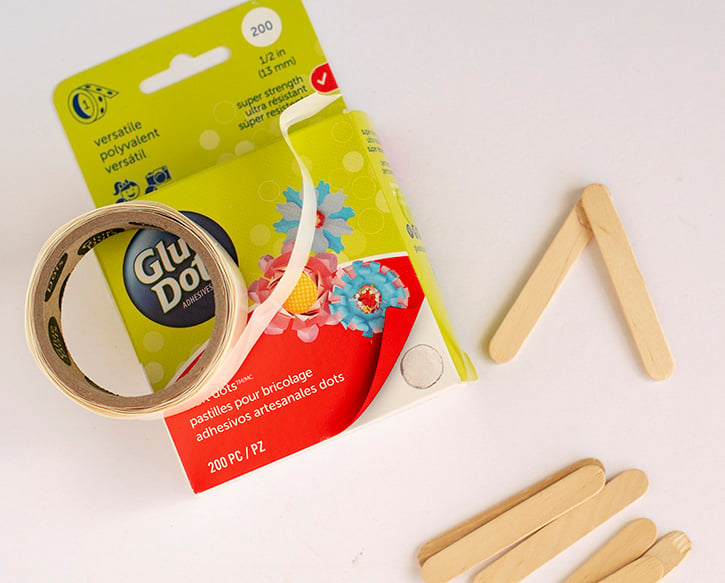 Repeat step 1 with two more Craft Dots.

Using the Craft Dots, attach the two "V" shapes together to form a diamond.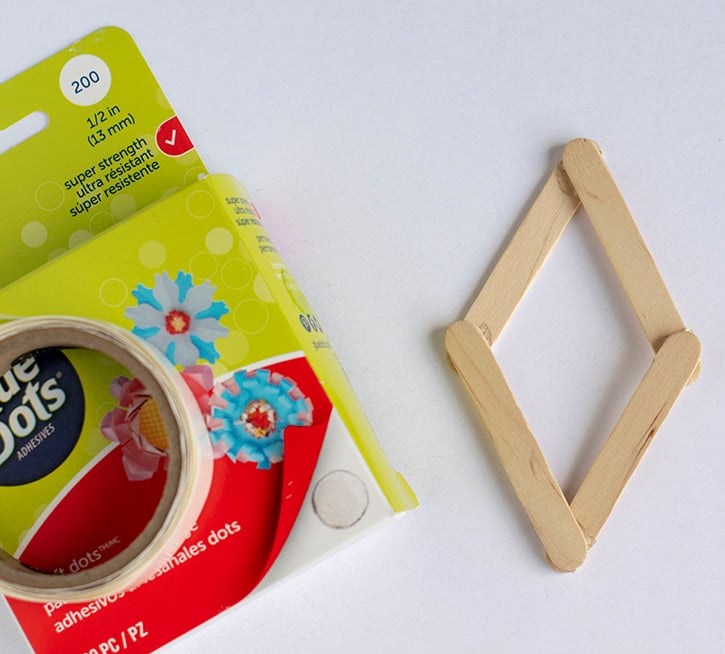 Place a mini craft stick horizontally across the center, securing with more Glue Dots.
Place two more mini craft sticks vertically across the diamond (top to bottom), adhering with Craft Dots.
Optionally, you may use a regular length craft stick if you have one and wish to only have a single craft stick down the center.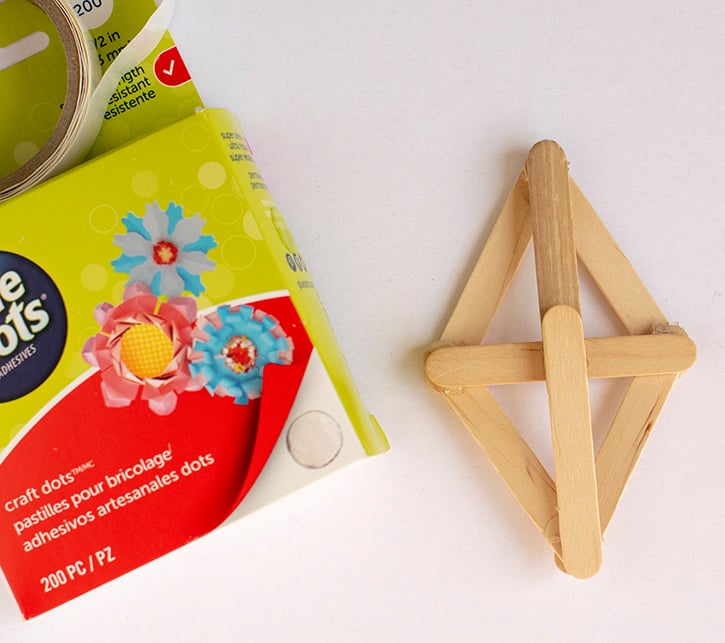 Using the kite as a template, cut out a diamond-shaped piece of cardstock and then secure it to the back of the kite using even more Craft Dots.
Place a Craft Dot at the bottom of the kite shape. Attach a strip of ribbon.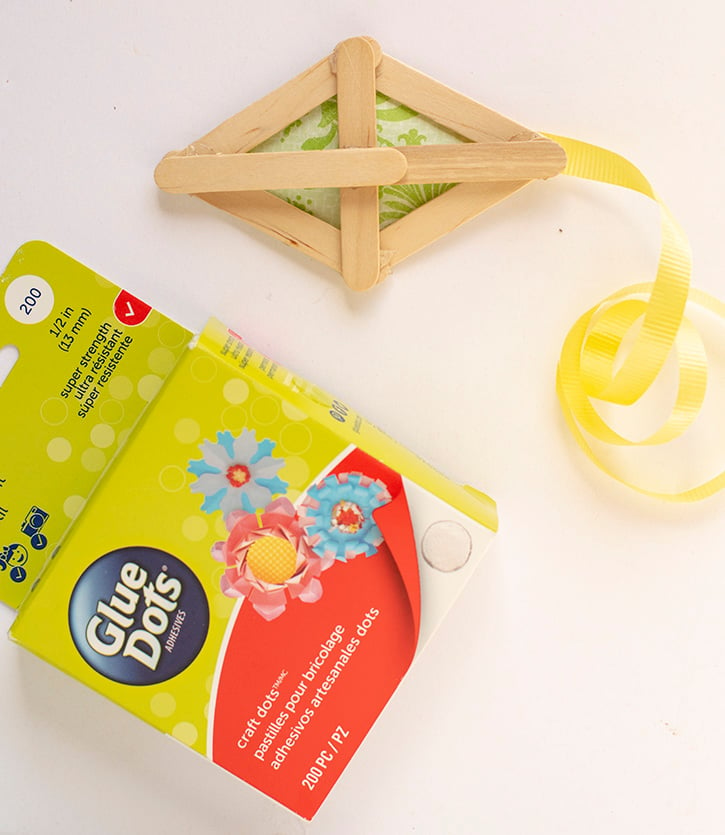 Kids may also enjoy painting the mini craft sticks prior to creating the kite. Additionally, they may also patch the kite colors in the back with multiple card stock options. Pair the craft with a cute kite themed book for a fun spring activity!
~ Melanie

Melanie East is the author of It Happens in a Blink, a space where she shares crafts, DIY, recipes, and home projects. Her inspiration for many of her projects come from nature, caffeine, and her triplet preschool aged boys. While she writes about many topics, her favorite projects to share are those that inspire others to live out their calling.