Planning a Girl's Craft Night? Or maybe looking for a fun and easy craft for Book Club? These bookmarks add a little sparkle to your favorite read!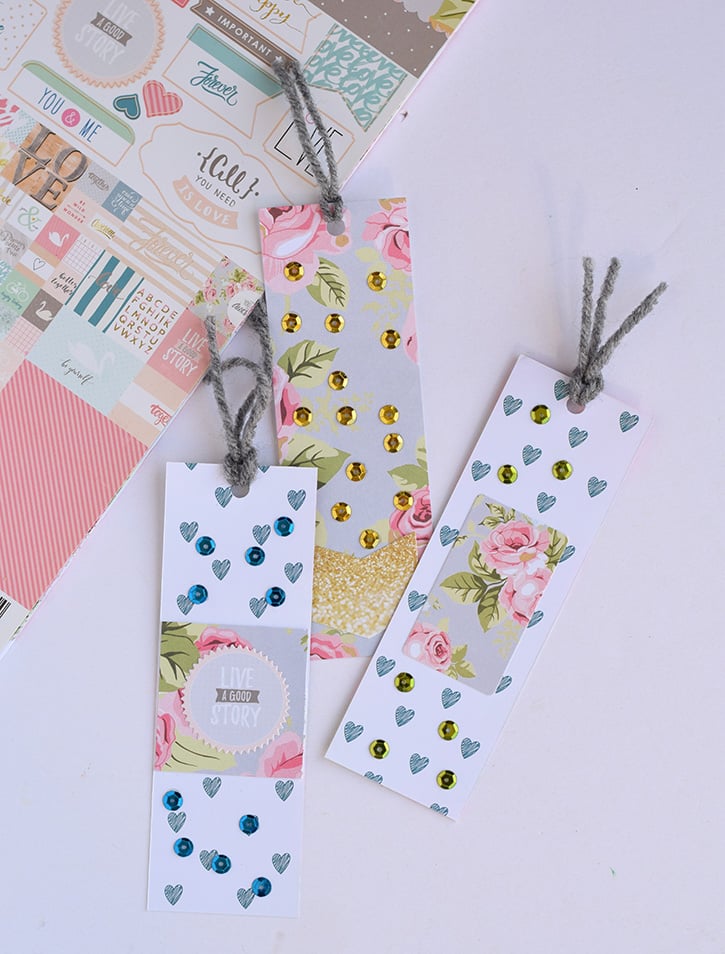 Made by: Melanie East
Time: 20 minutes
Level: Quick and Easy
Size: 2" X 6"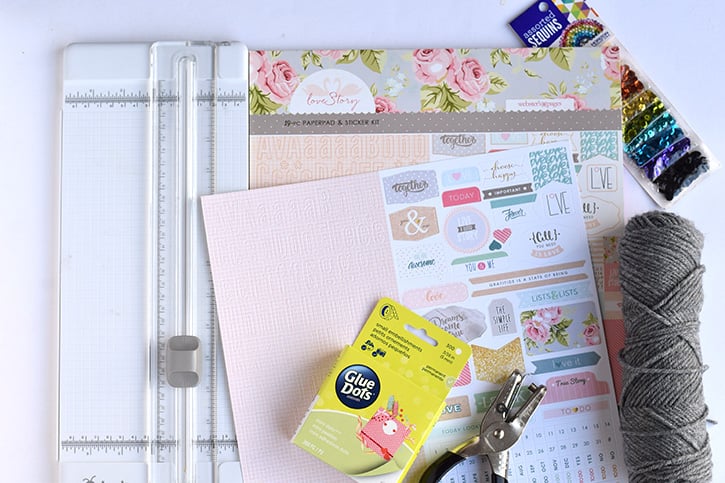 Materials:
Paper Trimmer
Sequins
Hole Punch
Yarn
Scissors
Directions:
Pick out your favorite design from the Webster's Pages Love Story Deluxe Paper Pad. The pages are double-sided with different designs on each side, so be sure to check both sides out!
The pages have a small section on the bottom. Use the Paper Trimmer to cut it off. If it has a design, set it aside for potential use in crafting.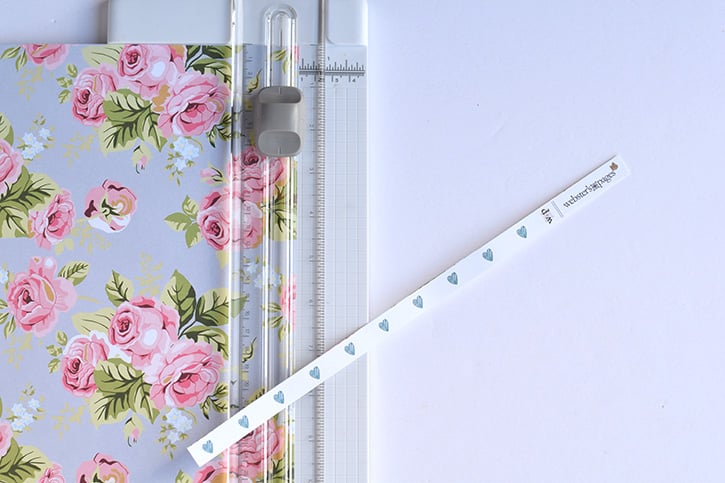 Place a 12" x 12" sheet into the Paper Trimmer. Align one edge of the paper to the right hand edge of the trimmer, aligning it so that it measures two inches in width. Cut down the length of the paper.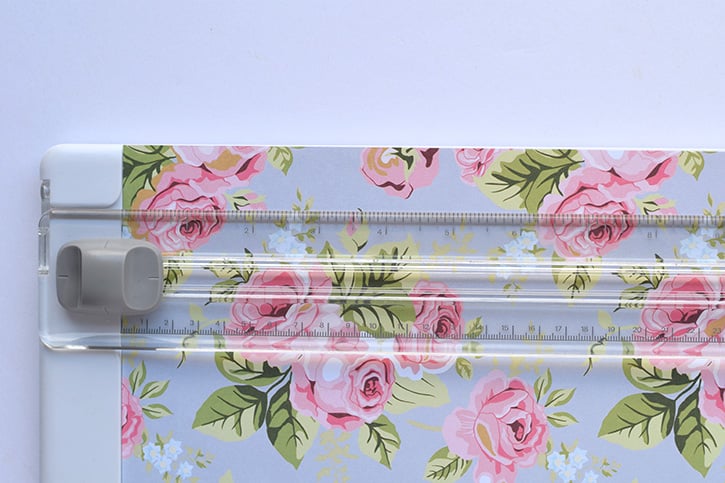 Take the cut strip of paper. Place it in the Paper Trimmer and cut the strip in half - the two strips will now be 6" in length.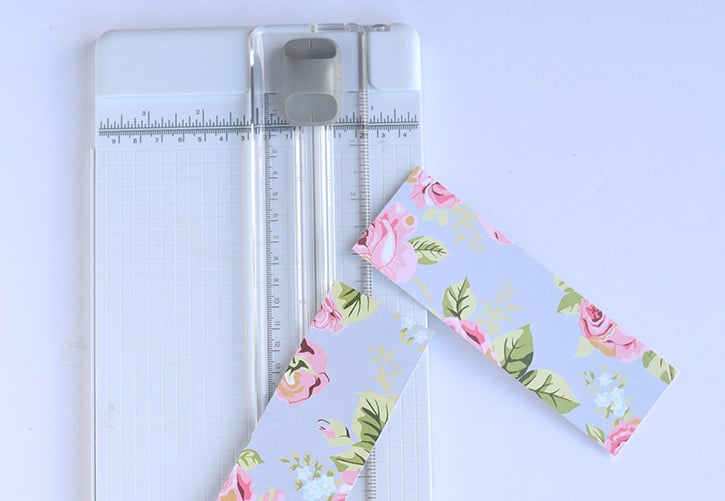 Punch a hole in the top of each bookmark.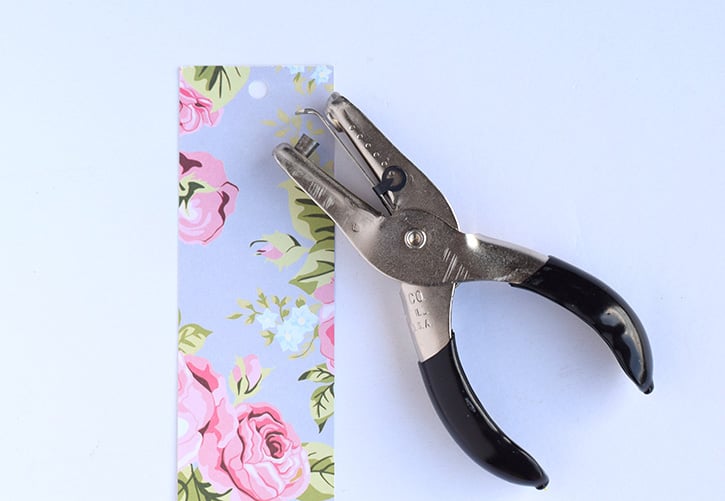 Use any designs from the Webster's Pages Paper Pad and Webster's Pages Sticker Collection to decorate the bookmark. With the Mini Dots, apply sequins around each bookmark for a bit of sparkle!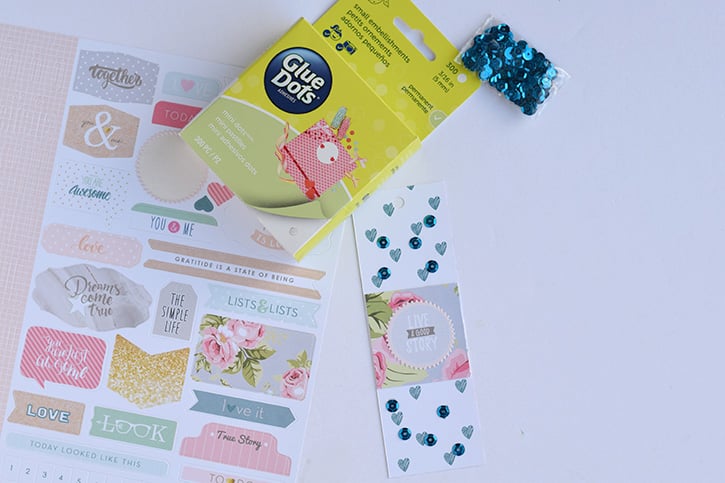 Cut short lengths of yarn. Thread the yarn through the hole in the top of the bookmark and knot it into place.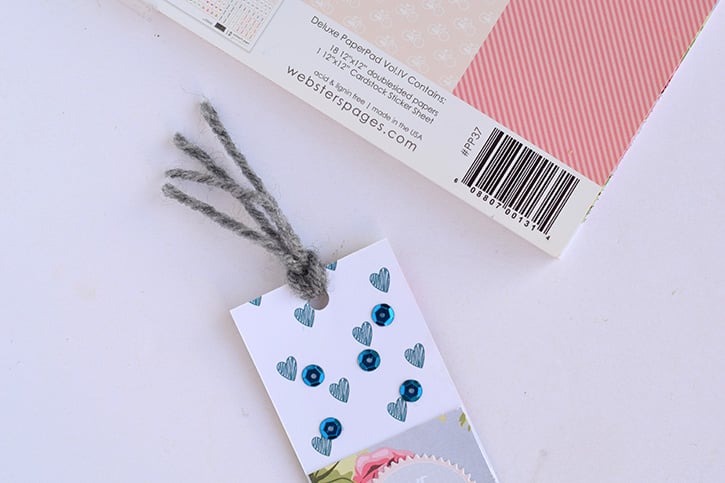 Webster's Pages have a lovely selection of various paper pads and designs. This Sequin Bookmark Craft can be used with any of their awesome paper pads and stickers!
~ Melanie

Melanie East is the author of It Happens in a Blink, a space where she shares crafts, DIY, recipes, and home projects. Her inspiration for many of her projects come from nature, caffeine, and her triplet preschool aged boys. While she writes about many topics, her favorite projects to share are those that inspire others to live out their calling.