Decorating for a party should be fun and exciting, not challenging and worrisome. Hang balloons, banners, streamers and more, worry-free with Flexible Hang Tabs, new from Glue Dots®!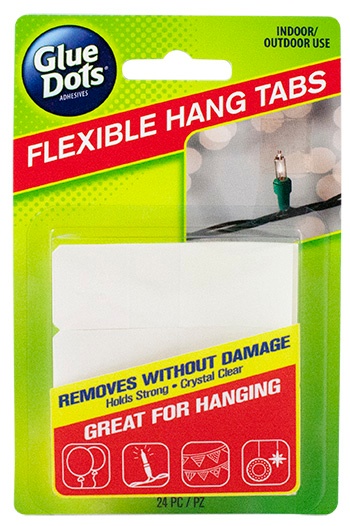 Introducing Glue Dots Flexible Hang Tabs for damage-free decorating. Whether your putting up streamers or hanging indoor lights, Flexible Hang Tabs allow you to decorate without damaging walls. They bond instantly to virtually any surface and remove cleanly without damage.
The crystal clear design offers a quick, easy and precise application to virtually any surface, maximizing aesthetics.
Make Your Balloons Pop - Dress up your event without helium and without damaging your walls. Simply slide a balloon into the tab and press against the wall for a simple and easy decorating solution.
Damage-Free Decorating - Transform any space in a snap! Flexible Hang Tabs remove cleanly from virtually any surface allowing you to design and decorate your next event with confidence.
Your Ceiling is Your Canvas - Make this memorable! Hang paper lanterns, poms, ornaments and other decorations from your ceiling to transform your room.
Watch the video below for additional uses and decorating ideas!
Add Flexible Hang Tabs to your shopping list on Amazon - It's the perfect household adhesive solution for parties, decorations, and even a small space Christmas tree!
~The Team at GDI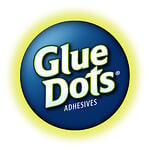 The Team at Glue Dots consists of three highly creative individuals who find new ways and uses for Glue Dots products for every day life. We hope you like what we create. :-)